Do you have a real urge to bust out the autumn decor?
And this one will not break the bank.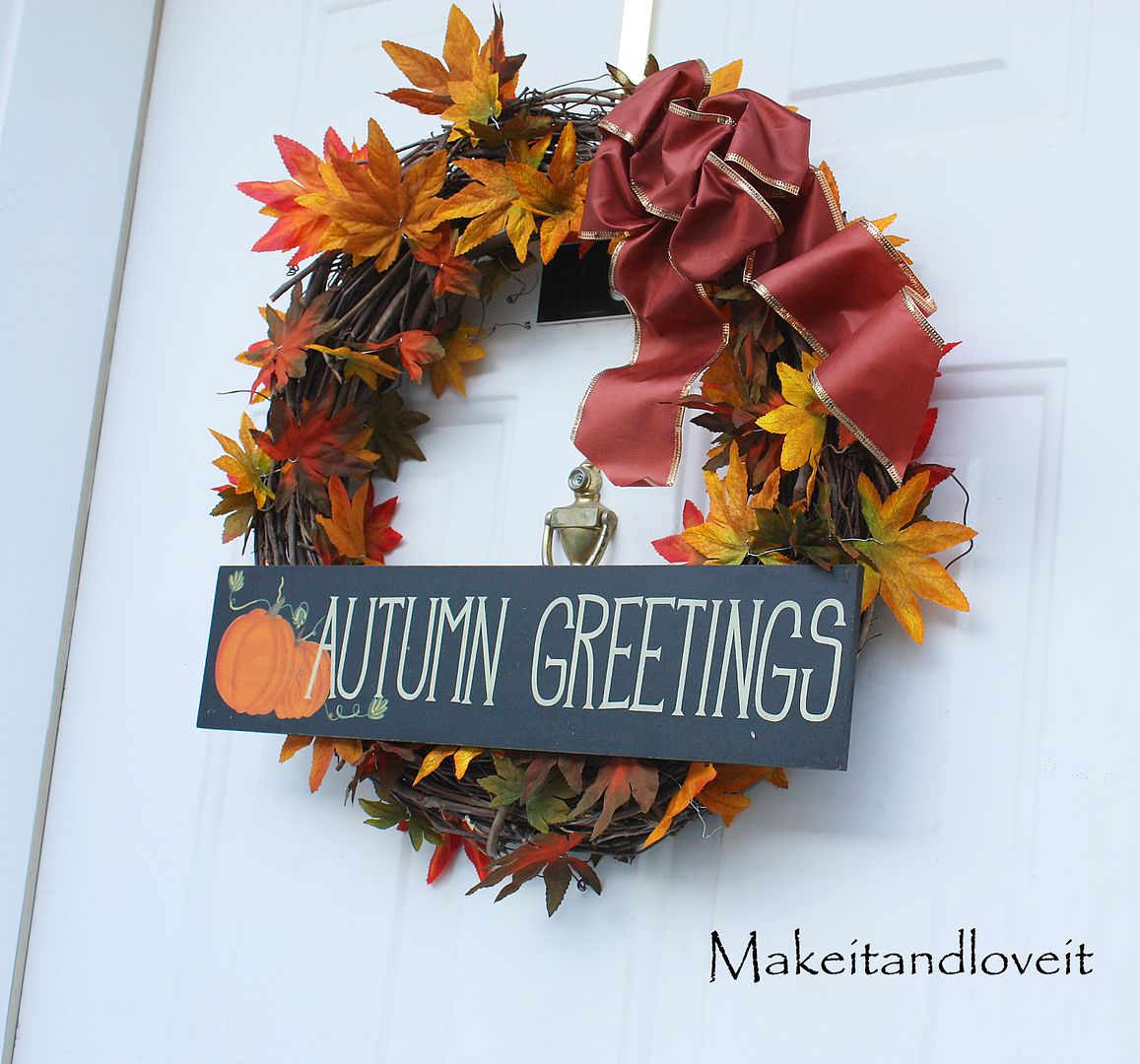 And then hang it anywhere around the house or on your front door.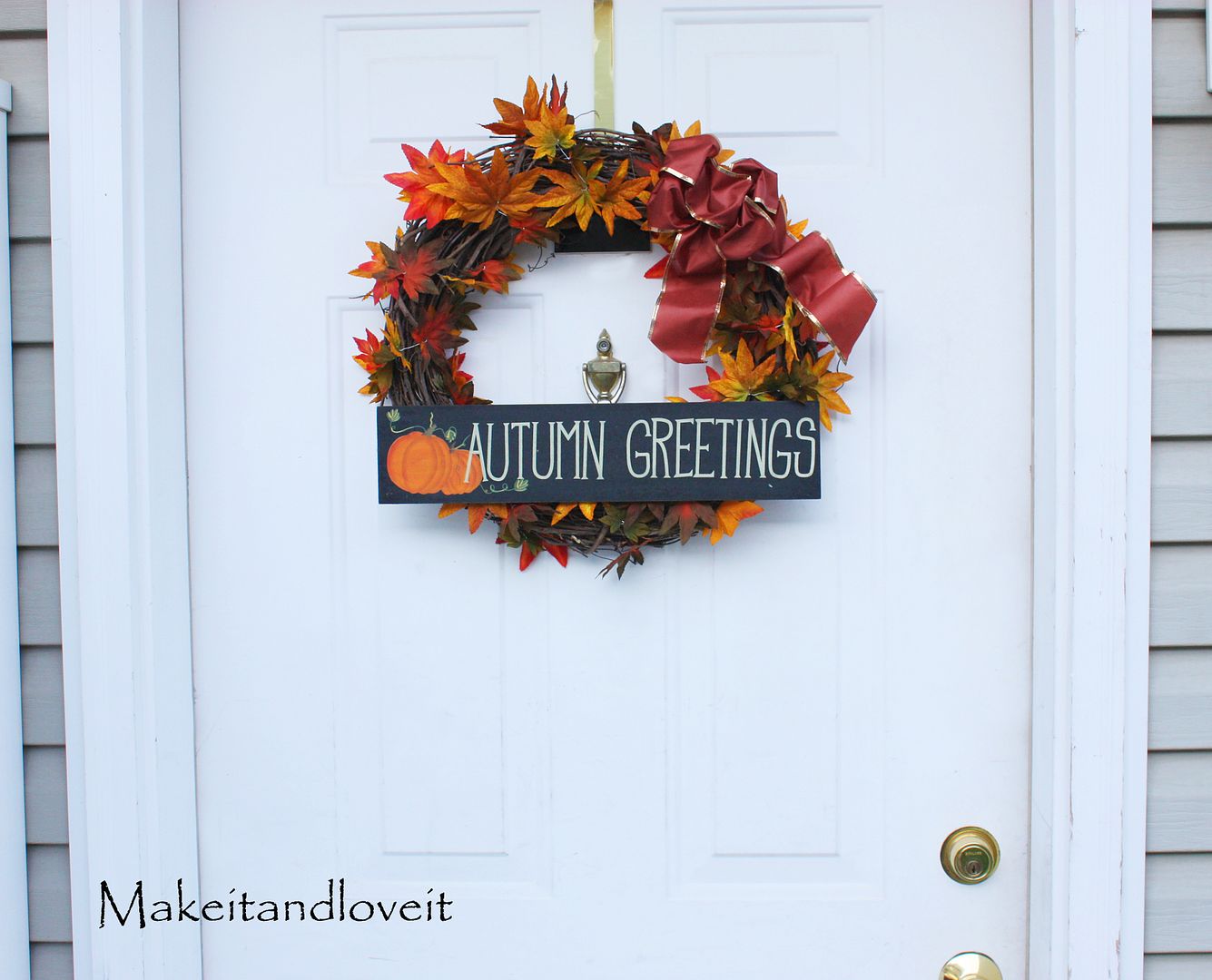 This is all you'll need:
Any size wreath

1-2 packages of single leaves – autumn colored (I found these at the dollar store)

1 roll of wide ribbon – wired edged (I found this at the dollar store too)

1 wooden wall hanging – autumn themed (optional….and I forgot to put it in the picture)

floral wire – thin
: : : Click on images to enlarge. : : :
Start by cutting a long piece of your wire (I started with about 8 feet). Then poke one end of the wire into the base of a leaf.

Then twist the wire together to keep the leaf in place on the wire.

Then, to speed up the process, poke the wire through a bunch of the leaves at one time.

And then start twisting the leaves in place about 1-2 inches apart.

Keep adding leaves until you reach the end of your wire. Test out the length of your string of leaves by wrapping it around your wreath. If you need more, twist another few feet of wire to the end of your string of leaves and continue adding more leaves. Once you have enough wrapped around your wreath, twist the two wire ends of your string of leaves together.

Then, attach some wire to the back of your plaque and attach it securely to the wreath.

Now, onto the bow.
You may have your own technique…..but here's what I did. I just began with one end of the ribbon and made a small loop for the center and then made two bigger loops on either side of the center one. (just keep holding the ribbon in place with one hand and make the loops with the other hand.)

Then make one more loop on either side of the center. Remember, no need for perfection….and you'll see why in a moment.

Then, pinch the center together and wrap some wire through the center loop and then down and around to the bottom. Twist together tightly. Then add a long piece for the tails. Secure that with more wire.

Then rearrange all of the loops to make the bow more symmetrical and then squash them and rough them up a bit. We're making this look more rugged as we go.

Then attach the bow to the wreath, at like 2 0'clock……if the wreath was a clock.
And ahhhh…….it's harvest/autumn/fall time.

So excited.